Explore Sea Adventure
Good Things Come to Those Who Bait.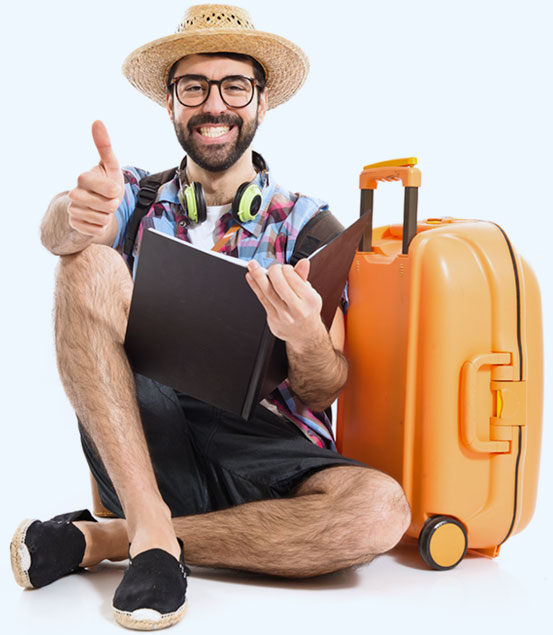 Welcome to PEI Tuna Fishing and Adventures
We open you to a whole new world of fishing. Get a lot of new experiences and we are sure that you will make a lot of unforgettable memories with us. Get the best fishing experience here and you will always want to turn up to us.

Private Charters
Tailored to your specifications

Lobster Fishing
See how we do it "East-Coast Style"

Deep Sea Adventure
A Prince Edward Island favorite!
PEI Tuna Fishing
True Maritime Experience.
 Offer an
Authentic Island Experience.
 Just a Tour
 Hands-on Adventure
Fishing is one of the best hobbies that one can have. It is not just refreshing but also good enough to make sure that you take home something that your family shall be proud of. However, fishing is not just about laying the bait and getting hold of the fish. There are a lot of factors that you have to consider in order to make sure that you have the best fishing experience. You will also have to follow the safety tips when you are fishing. You might have seen a lot of pages that speak about fishing safety tips, but only a few of them speak about ice fishing tips, that even veterans find it hard. So here are some of the ice fishing tips that you have to remember.
It is pricking cold outside:
The first thing that you have to remember is that you are ice fishing only because there is pricking cold outside and you can find water nowhere. So make sure that you are wearing a suit that matches the weather and at the same time convenient for you to fish. If you are someone who is not very much used to moving out or playing with the ice in the cold weather you might have to give ice fishing a second thought. It is better you skip it.
Talk to a local:
It is important that you have complete knowledge of the place that you are fishing. In case if that close to your locality, you need not have to worry. But if you are on a trip and travelling to a distant location for ice fishing, then it is better that you talk to a person who belongs to that locality to get a better understanding of the safety measure and the place that is safe for you to fish.
Avoid moving water:
You will always have a feeling if only the surface is hard and there is running water beneath the hard surface. Then, in that case, it is better that you do not choose such a place. Because any ice surface that is formed above the moving water is bristle and can collapse. It is only a thin layer of icing, and it is almost close to impossible to walk on it. So you better be aware of it.
Understand what's happening around you:
Even ice that is hard can break sometimes. But the advantage here is that you have ample time to move to a safe location. However, it is important that you move. Any ice that is bad and is not good standing on it leaves signs of crack on it. Though you need not have to take all cracks seriously, it is better that you move when there is a crack.
There is nothing more interesting than fishing, but only when you know how to play it right. There are a lot of factors that are involved in fishing and only as you understand them, you will be able to get it right. As of today, we are going to cover one of the major things in fishing, and that is the bait that gets the fish into the trap. We have seen different types of baits since the early ages nevertheless all of them were natural ones, but they need not have to be fish all the time. It can be anything else. Now we have the artificial baits as well called the lures, and there is always confusion as to which works better. That is what we are going to talk about here.
About Natural Baits:
Natural baits are the ones that we have been using for quite a long time, and that is the one that has been working great for such a long time. The bait that you lay for a fish is fish as well. At times it can also be something like a worm that small fishes feed on. However, it depends on the type and size of the fish that you are preying on. Any natural bait convinces the fish that you are aiming for, and there are good chances that you get the fish into your trap. But on the other hand, you will have to work a bit on the bait, and it is not a clean process. Working with the bait is difficult, and if you can't preserve them, then that is going to be another whole task the next time. The prospects of getting your prey stuck to it are better, but at the same time, it gets some work and time too.
About artificial baits:
These artificial baits are also known as lures, and they are the ones that are trending now. They have taken almost every single problem that natural baits had for people who loved fishing. It is quite a clean process, and you need not have to worry about getting a bait every single time you wanted to fish. They can be reused. They are available in different colours and different shape easy enough to entice any type of fish. However, unlike the natural ones you will have to be careful about the colour of the bait that you are laying. Researchers state the one colour works better than the other and that means you prey can understand something. Also, now it entirely depends on the expertise of the person who is fishing to get things done. He has to make sure that he angles and moves the bait in such a way that the lure becomes are real bait.
Conclusion:
Considering the fact that it has eliminated the demerits of natural baits it is better that you choose lure. However, the more experienced you are, the better it works for you. Until you get that kind of experience, it is better that you stick to the natural baits and practice with the artificial lures.
Adam Binder
"Almost all of us love fishing. It is one of the irreplaceable hobbies that a lot of people take up in order to quench their thrills every summer. So here are, waiting for you, with the best of all adventures and we are sure you will be amazed. "
Traveller
Review
They provide more than what they promise and that is what made my trip great. I would never have had this experience elsewhere. 
Contact for your trip
info@peitunafishing.ca